18,000 square feet of doggone fun
Plenty of fun toys to slobber over. Play structures to explore. Comfy doggy beds to crash out on. A climate-controlled environment to keep your dog comfortable. And nice, secure outdoor play areas as well. Throw in lots of free-spirited friends to chase around and your pup will be in doggie-heaven.
Proper hygiene practiced here
Our facilities are cleaned daily with a virucidal/disinfectant solution. Toys and bowls are cleaned with antibacterial cleaner daily. Beds and blankets are always kept clean as well.
Where playtime is taken seriously
We have multiple indoor play areas, and assign dogs to play groups based on size, temperament and play style. If your pal is active and playful, he'll have lots of space to run. If you have a small dog, no worries about him getting stepped on by the big boys; little guys have a separate play space all their own. And if your dog isn't super playful, that's okay, too. Some of our best pooches enjoy watching from the sidelines and getting attention from their two-legged friends, i.e., our staff.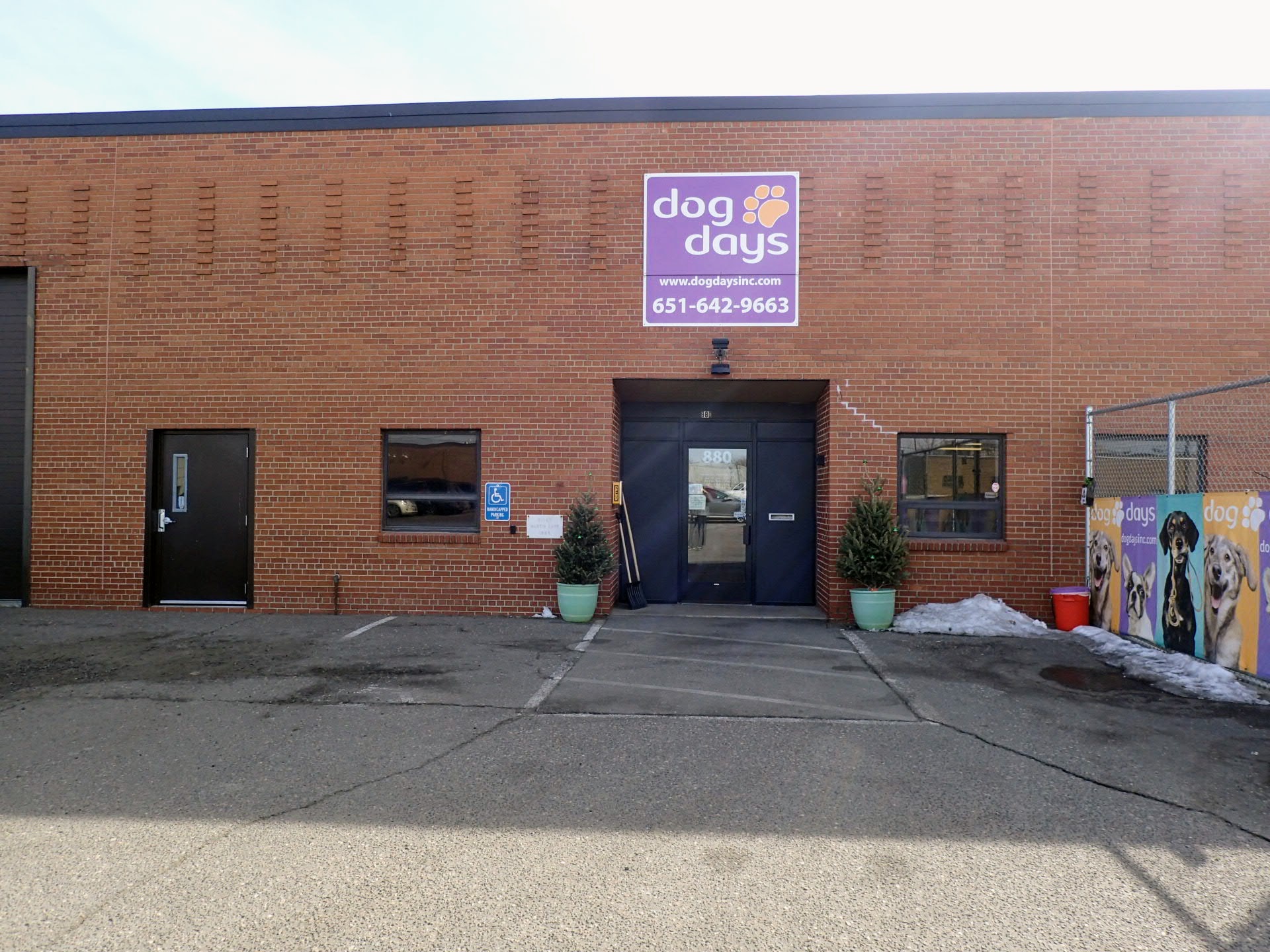 Dog Days - University Ave (Capitol)
"A wonderful stress-free experience!"
My wife and I boarded our 2 dogs over the weekend with you, and we cannot thank you enough for such a wonderful, stress-free experience. Sadie and Ruby had the time of their lives and were so well taken care of; they seemed so happy when we got them home. Neither is the easiest dog in the world to manage for various reasons, but nothing was too much for you all to handle.