Sweet dreams.
Nothing against you, but when it's time to checkout, your dog may not be so eager to. After all, our goal is to make your dog feel as much like he's at home as possible. That means showering him with an endless amount of affection and care from our well-trained staff, who just love dogs, plain and simple.
Check-in 
Mon-Fri: 7:00am-6:00pm
Sat, Sun & Holidays: 8:00am-10:30am and
4:30pm-6:00pm
Check-out
Mon-Fri: 7:00am-6:30pm
Sat, Sun & Holidays: 8:00am-10:30am and
4:30pm-7:30pm
Rates:
Rates include a full day of play in a daycare playgroup; a $32.40 value.
1 night:  $46 per night
2 – 7 nights:  $44 per night
8 or more:    $39.50 per night
Have 2 dogs?
Receive 10% off the second dog from same household if staying in the same suite (regardless of length of stay).
Charges are calculated per night, as follows:
If you cannot make it in to pick up your dog within the 24-hr time period on his last day, your dog is welcome to spend extra time with us. You will be charged applicable rates* according to the length of the additional time here. *Please keep this in mind when choosing a time to drop off your dog.
1/4  hr – 5 hrs ………………… cost of half day of daycare
5 hrs – 12 hrs …………………… cost of full day of daycare
More than 12 hrs …………….. cost of 1 night of boarding
Discount Boarding Packages:
20 nights ………………………. $760.00
30 nights ………………………. $1065.00
Boarding packages expire 1 year from date purchased; must be used by only one dog.
Holidays:
A deposit equal to the cost of a one-night stay is required for any stay that falls over a major holiday. Weekend check-in/out times will apply for all holidays when we are closed for daycare.  Our Front Desk is not open for check-in/out on Thanksgiving Day, Christmas Day nor Easter Sunday.
Dogs must play by the rules.
Dog Days is a social, group environment where the dogs hang out and play together all day. In order to keep things, well, orderly, certain rules apply. All dogs must be:
Free of communicable diseases
Spayed/neutered (if over 7 months of age)
On a flea/tick preventative, such as Frontline from April – November
Up-to-date with DHPP, Rabies and Bordetella vaccinations
A behavior assessment is done for first timers to ensure they'll be able to be part of the play group at Dog Days.  We are unable to accept "non-social" dogs who cannot be part of the play group.  Older dogs who may need shorter play group time and longer nap times can certainly be accommodated.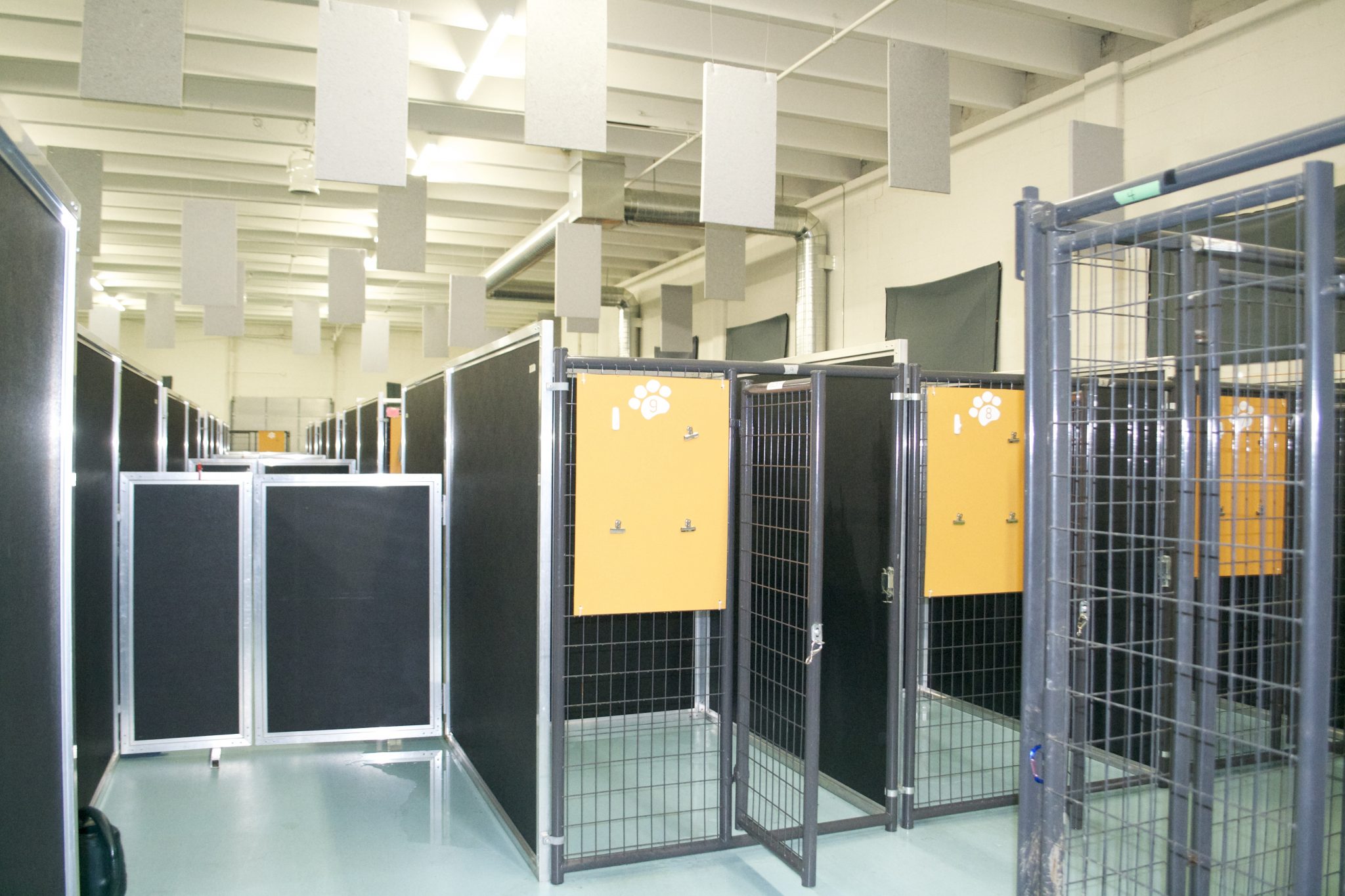 Boarding suite at our St. Paul Vandalia location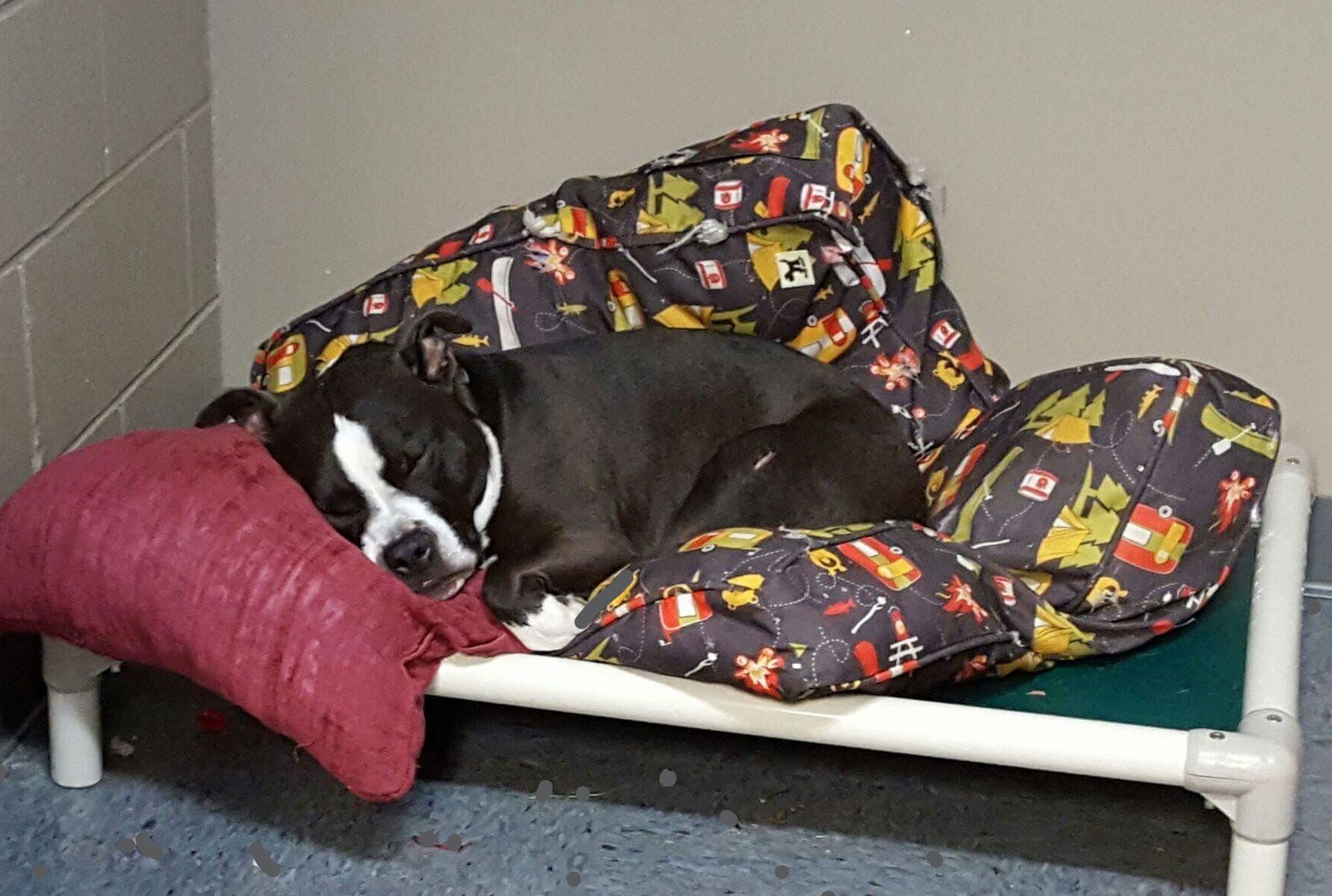 Large dog boarding suite in luxury wing at St. Paul University (Capitol) location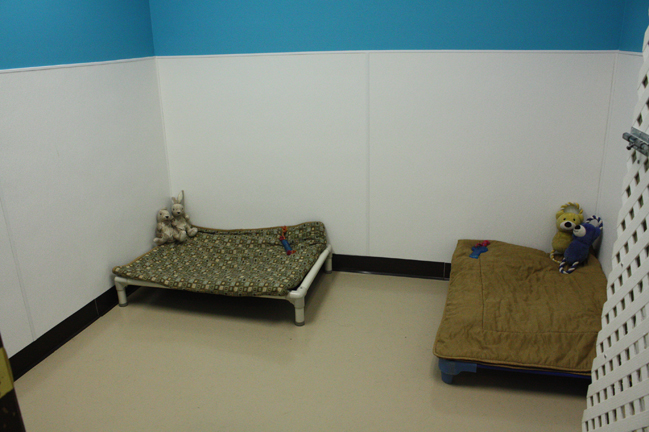 Another dog boarding suite in luxury wing at University (Capitol) location